- DARtech Insert /// Shore 55D Polymer
- Dual Handed /// Opposing Striking Surfaces
- 303 Stainless Steel Chassis
- FloW8 /// MOI Equalizer
- FLUX Symmetry Grip /// 120 Grams
- COLOR /// Grey Metallic
- LENGTH /// 35"
- HEAD WEIGHT /// 360 Grams
- DARtech Insert /// Shore 55D Polymer
- Dual Handed /// Opposing Striking Surfaces
- 303 Stainless Steel Chassis
- FloW8 /// MOI Equalizer
- FLUX Symmetry Grip /// 120 Grams
- COLOR /// Black Metallic
- LENGTH /// 35"
- HEAD WEIGHT /// 360 Grams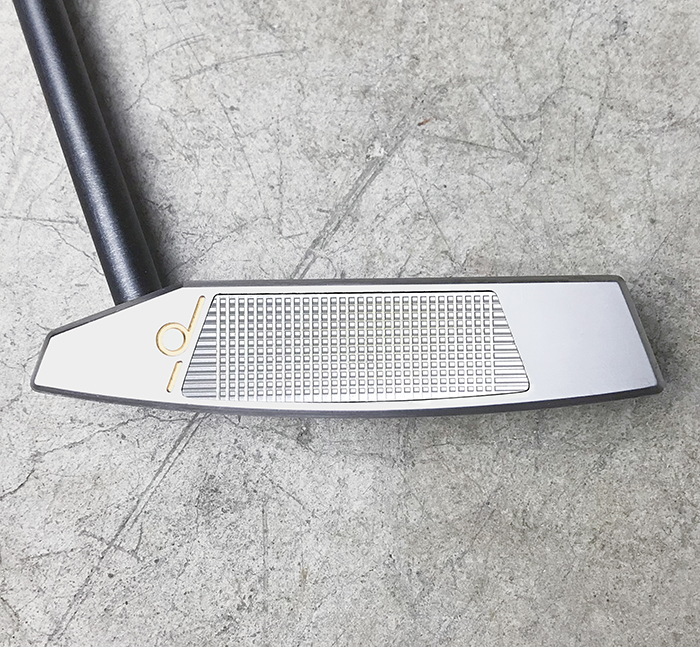 - DARtech Insert /// Hard Anodized Aluminum
- Dual Handed /// Opposing Striking Surfaces
- 303 Stainless Steel Chassis
- FloW8 /// MOI Equalizer
- FLUX Symmetry Grip /// 120 Grams
- COLOR /// Grey Metallic
- LENGTH /// 35"
- HEAD WEIGHT /// 365 Grams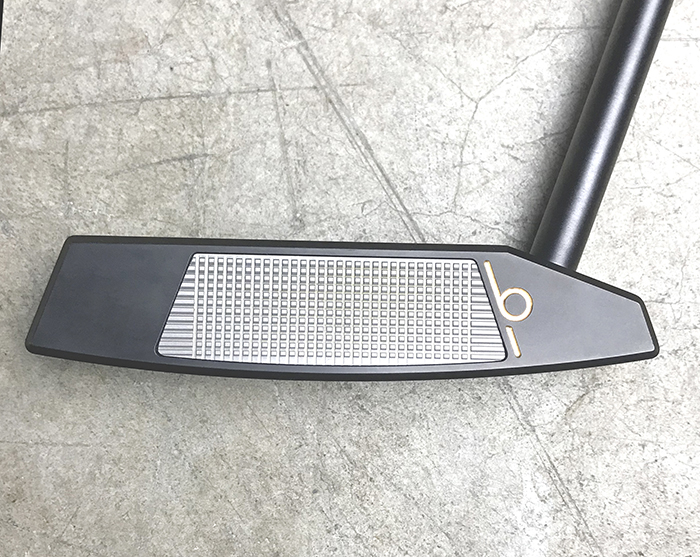 - DARtech Insert /// Hard Anodized Aluminum
- Dual Handed /// Opposing Striking Surfaces
- 303 Stainless Steel Chassis
- FloW8 /// MOI Equalizer
- FLUX Symmetry Grip /// 120 Grams
- COLOR /// Black Metallic
- LENGTH /// 35"
- HEAD WEIGHT /// 365 Grams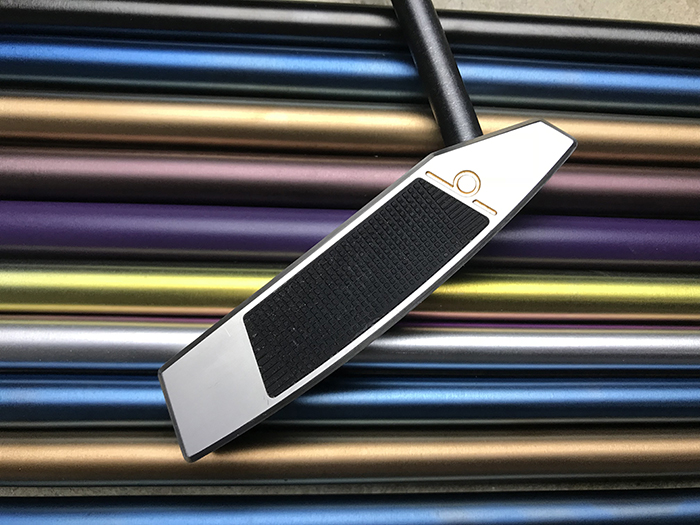 FLUX offers our members an opportunity to build their own putter. HEAD / INSERT / SHAFT / GRIP. All need to exist in order to complete the product. Each of our components are tuned precisely so that weight and balance are never compromised. Design Freely without the sacrifice of Performance.
It's not a gun case, its a putter case. However, it does carry a weapon. Since the putter community won't protect you, we will. From the moment the product is completed in our facility to your hands, it is guarded by its own carrying case. We call it, the Bandoleer. Leave your cart bag at home and go putt. Do what you know you should be doing.
Get better at your game.

 
135 Grams of our proprietary compound crafted into a grip for players. Since we were not satisfied with what was in the market, we decided to engineer our own.

CONFIDENCE+ FEEL= CONSISTENCY
HOLSTER 1 - Again, we are not keen on rhetorical design. Our latest patent pending HC offers a very durable 600 D weave complimented by suede interior. Strong neodymium magnets keep the cover in position while offering a ball marker receptor on the toe. Where style and performance are weighed equally.